Seamless 5" and 6" Gutters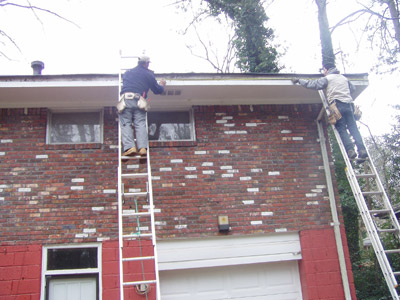 The Purpose of Guttering Systems
The purpose of guttering systems is to collect water from the roofing area and disperse the water away from your home. Properly configured downspouts are very essential. A faulty guttering system can contribute to damage to Soffit & Fascia, Shingles, Building Foundations, Driveways, Walkways and Landscaping.
Guttering systems require maintenance to insure protection for your home. Make sure your gutters are free from debris, leaves, granules from shingles, birds nest. The extreme exposure to nature can also cause sealant failures. Snow & Ice can loosen fasteners and should be repaired immediately to prevent costly repairs.
What are Seamless Gutters?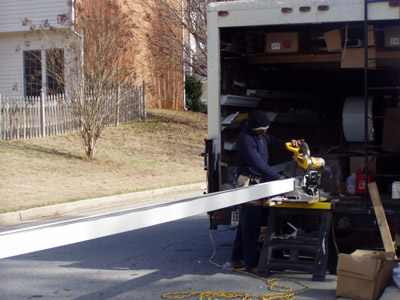 Continuous Rain Guttering, Also known as Seamless Guttering "Seamless Gutters" is nationally recognized as the most popular form of guttering. Seventy-five percent of all guttering installed throughout the nation is continuous. Its popularity is easily understood because...
Continuous Rain Guttering, Seamless Guttering, eliminates unsightly seams
Reduces the possibility of leaks
Baked on enamel finish never needs painting
Protects the beauty of your home and landscaping
Formed on the job site for exact measurements
Most jobs are completed in one day
Many colors from which to choose from